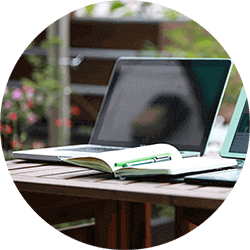 RemoteToPC – Remote support tools for remote computer access and remote IT management.
Plans for home or office remote computer access, or for remote IT access, with
unattended remote access & built-in remote support tools.
---
Basic Remote Computer Access

Remote Computer access for up to 10 PCs through our basic plan. It's the best remote PC access
solution for personal & home office use. Secure remote access to a PC in your office, through your own private PC management Command Center. Provide remote computer support to a friend or family member, do remote training, or get remote access to a PC from anywhere you have internet access.

Business Plan

Affordable, & easy to implement remote computer health monitoring + alerts + unattended remote access. Establish a remote PC connection through network firewalls. Use our remote support tools for IT remote support and remote computer management. Secure remote access for up to 20 computers, Computer Grouping, File Transfer, Dual Monitor Support, and more.




Enterprise Command Center

RemoteToPC's full remote computer management system including 'User Management', our full lite RMM, and unattended remote access for 100+ computers. Designed to help IT people to provide secure remote support and remote PC managment. Provide PC remote support through your own secure remote support webpage. Zero configuration PC health monitoring + Alerts +Secure Remote Access.
14-day risk free trial
Annual pricing plan below
What do you get when you use RemoteToPC?
Here are some of the great features that come with our remote PC connection plans.
Easy Installation

Install RemoteToPC and it begins PC health monitoring, and providing PC remote access for remote IT management without a restart.

100% Secured

EV-SSL & 256-Bit encrypted tunneling, for totally secure remote connections, accessed via double-password protection.

Command Center

Get your own Command Center where you can monitor workstations and servers, or launch PC remote
support sessions.

Remote Monitoring

Monitor the health of any PC you install the RemoteToPC remote support tools on.

Remote Desktop

Always on, multi-session unattended remote access with file transfer, to the computers you provide IT
services to.

Alerts

When a CPU, RAM, or DISK starts to get maxed out, our remote support tool sends you email alerts.